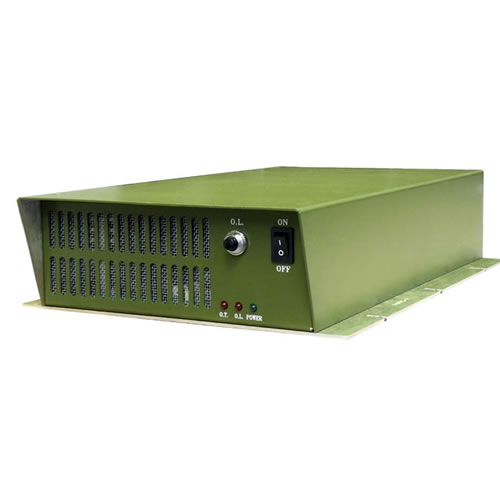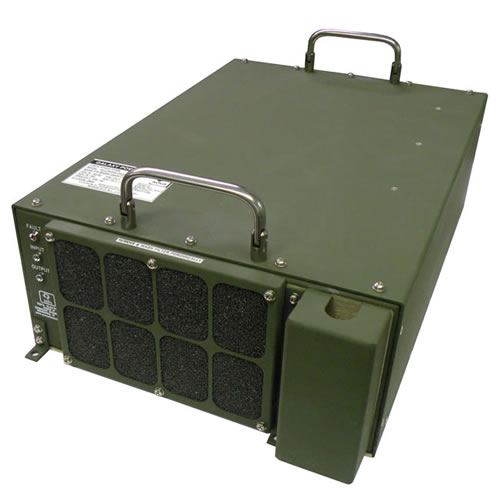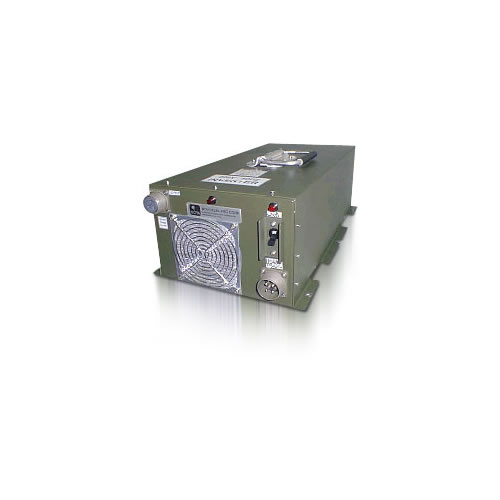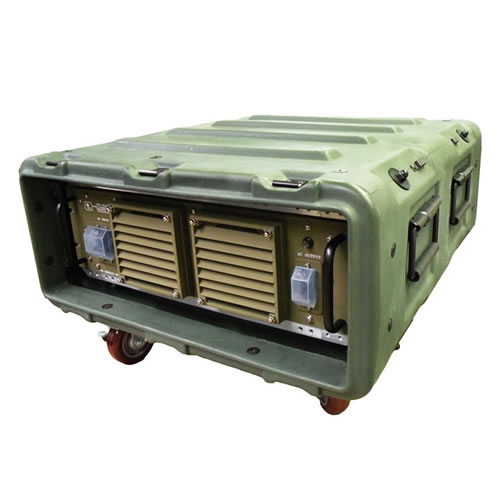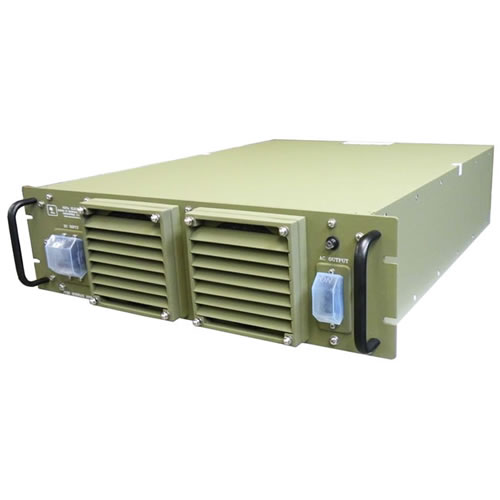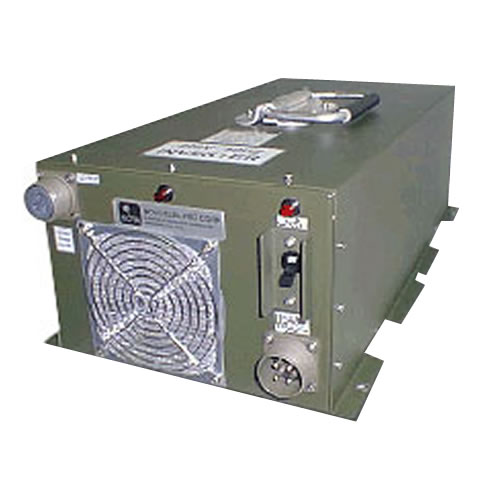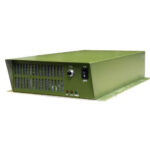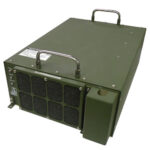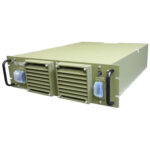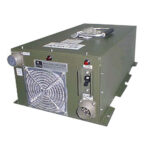 NGLMIL Series 24 VDC Nominal Input Pure Sine Wave DC-AC Inverters For Military Vehicles
Pure Sinewave Output
Small Size & Light Weight for Portability
High reliability
OV, O.L. and O.T. protected
MTTR below 30 minutes; modular design
Withstands high reactive load
Tight voltage and frequency regulation
Output fault alarm (relay closure)
All boards conformal coated with Acrylic MIL-I-46058 Type R.
Description
Models
Specifications
Popular Options
Data Sheets
Description
The Galaxy-MIL Series Military Inverters are extremely rugged by design, and built to withstand the rigors of harsh Environment military applications where MIL-STD-461 and MIL-STD-810 apply. MIL-STD-1275 is optional as well. These military inverter units are ultra reliable and used worldwide on a variety of high profile mission critical applications where light weight, high MTBF, and low MTTR are called for. They can be easily customized with a variety of options to fit almost any application from vehicular to aircraft.
Partial Model Selection
(120VAC, 60 Hz Models shown)
ELECTRICAL
Input Voltage: 20-32 VDC
(MIL-STD-1275 Optional)
Output Voltage: 120VAC (220VAC optional)
Frequency: Choose 50 Hz, 60 Hz, or 400 Hz (+/-0.5%)
Frequency Regulation: +/-0.5% N.L. to F.L.
Voltage Regulation: +/-1.5% N.L. to F.L.
Efficiency: Approximately 85-86% (depending on model)
Reactive Load: 0.75 Lead to 0.75 Lag
Distortion: 5% THD, 3% Single Harmonic
Overload: 125% for 5 minutes
Overload Protection Range: Automatic overload & short circuit protection
Sync & Phase Lock Range: +/-3 Hz, Typical (50/60 Hz models)
Transient Response: Approx. 1/4 cycle recovery to 95% of nominal
ENVIRONMENTAL & MECHANICAL
Operating Temp: -32°C to +50°C per MIL-STD-810 (extended range available)
Storage Temp: -40°C to +80°C per MIL-STD-810
Rain & Dripping Water:  to MIL-STD-810F Method 506.4
Vibration: per MIL-STD-810F Method 514.5 on iso-mount
Shock: per MIL-STD-810F Method 516.5 on iso-mount
Humidity: To 95% RH non-condensing per MIL-STD-810F Method 507.4
Fungus: to MIL-STD-810F Method 508.5
Salt / Fog: per MIL-STD-810 Method 509.4
Sand / Dust: per MIL-STD-810 Method 510.4
Altitude: to 15,000 feet per MIL-STD-810F Method 500.4
EMI: MIL-STD-461E CE102, RE102, RS103, CS101, CS114, CS115, and CS116 – optional external filters are available to comply with additional parameters as required.
Finish: CARC paint IAW MIL-DTL-53039B (Green 383)
Special output voltages and frequencies
Provision for 3 Phase connection with 2 more identical units
19″ Panel mount or wall mount plates
Alternative connectors
Custom painting and marking
Transfer switch to alternate AC source
Non-PVC wiring
RS232 or SNMP Communication