GRSLPFC11 SERIES
UNINTERRUPTIBLE POWER SYSTEM (UPS Systems)
GRSLPFC11-3K60-100/265-120-3U-LiFe-FA00405
Available as shown or in powder coated charcoal gray (specify)

Download PDF
Nova Electric's Wide Range Input 85 to 270 VAC, 50/60 Hz, 2500 VA, 2000 W Double Conversion with Input/Output isolation. True On Line Light Weight UPS  Systems with 120 VAC, 60 Hz, Output, with LiFe type batteries in a front access battery drawer, hot swappable.
THE LATEST TECHNOLOGY
Nova Electric has been providing robust US manufactured power conversion equipment since its inception in 1966. Our engineering and staff are second to none. These UPS systems are true-on-line double conversion topology systems which also provide power conditioning and frequency/voltage regulation.
Our products employ the most modern high-efficiency and high reliability solutions available anywhere. The technology includes true galvanic isolation which provides isolation between the input and the output, offering extreme EMI benefits. This model includes a global voltage input & fixed AC output. Other models are offered with various other input and output voltages and frequencies as well as auxiliary DC outputs.
PROUDLY DESIGNED & BUILT IN THE USA
Our US staff of electrical and mechanical engineers has created this ultimate series of UPS which were made for your rugged Military needs. As a vertically integrated firm, we also produce
right here in NJ, many of the components needed to build these products. This capability includes manufacturing of the sheet metal parts, production of the heatsinks needed internally,
construction of all the PC boards, design and production of all the transformers and inductors, and other parts which are needed to deliver to you a first quality product.
RUGGED & HARSH ENVIRONMENTS
Our UPS units are designed rugged, not ruggedized as an afterthought. All Nova Electric Galaxy series UPS systems utilize rugged and robust printed circuit boards which are conformal coated and are built into a very robust chassis.
All internal components are selected and built for extreme military applications from the ground up.
COMMUNICATIONS
All the products in the Nova Electric GRSLPFC series include power management software along with many standard communications protocols such as SNMP with available OID and MIB Support, RS-232, Ethernet/IP – Common Industrial Protocol (CIP), MODBUS and Dry/Discrete Relay Contacts. We can even include a boot-loader for tomorrows technology insertion when it becomes available.
MILITARY SPEC COMPLIANCE
Nova Electrics products are widely used in a wide range of mission critical military programs within all branches of the services, both in US and foreign programs. All product configurations are designed and manufactured to meet many military standards. Systems have been certified by independent qualification labs. Many military standards are met in our standard build practices including MIL-STD-461 (EMI), MIL-STD-464C (Electromagnetic Environmental Effects), MIL-STD-1275D (Vehicle Electrical Power), MIL-S-901D (Shock), MIL-STD-167-A (Shipboard Vibration), MIL-STD-810G (Environmental Testing), and MIL-STD-1399-300B (Shipboard Power).
Power Rating
2500 VA / 2000 W
Input AC Voltage:
85 VAC – 265 VAC wide range
PFC Feature:
Input Power Factor correction
MIL-STD-1399 Compliant
Isolation:
Isolated input to output
Input Frequency:
50/60 Hz (±5 Hz)
Input Max Current:
20 AMP, AC
Output AC Voltage:
120 VAC (±3%)
Output Frequency:
60 Hz (±3 Hz)
Enclosure Type:
3U Rack Mountable, EIA standard
Enclosure Dimensions:
5.25" x 16.86" x 24.00" (H x W x D)
Enclosure Material & Finish:
Aluminum, powder coated charcoal gray
Enclosure Airlow:
Front to Rear
Connector(s) AC Input
NEMA 5-20P on a 6' long line cord on rear
Connector(s) AC Output
8 each NEMA 5-20R, on rear panel
Connector(s) External Battery:
Optional Anderson or MS3102
Battery Type:
Lithium Iron Phosphate, internal front
removable
Battery Quantity Total:
One drawer with integrated BMS
Battery Voltage:
90 VDC Nominal
Battery Runtime:
Approximately 20 minutes @ 1600 Watts
Battery Mounting:
Hot Swap, front access
Temperature Operating:
-20°C to 50°C
Humidity:
5 – 95% non-condensing
Application:
Ground , shipboard, mobile
Fan Filters
grill front and rear with EMI mesh
Auto Start:
UPS output inverter configured to start automatically, manual start available in software settings.
Overload Action:
shutdown just above 120%
Conformal Coating:
Included, AR type MIL-I-46058
Communications – Remote:
SNMP, included (STANDARD)
Switches & Breakers AC Input:
2 pole 20 AAC rated
Switches & Breakers AC Output:
1 pole 25 AAC, push to reset
Neutral Bonding:
bonded (ungrounded available upon
request)
AVAILABLE OPTIONS
• Power distribution units
• Ruggedization against high shock, vibration and humidity
• MS connector mates and multiple output outlets
• Chassis Slide Guides
• Internal transfer switch (static or electromechanical)
• Custom Enclosures
• Additional run time via external batteries
• 3Ø Power Input Available
• Premium VRLA batteries with up to 10 year life
• 400 Hz input and / or output
• LiFe" models feature internal Lithium Iron Phosphate
batteries for substantial weight savings and longer runtime,
including embedded Battery Management System (BMS)
• CAD Free Connectors
• Non-PVC wiring
• 28 VDC Input
• High IP Protection for front / rear panels
• AUX DC Outputs
• RTCA/DO-160G Compliant Aircraft Grade Package
BATTERIES
• Optional sealed, maintenance free lead acid batteries have -20°C to +50°C storage range.
• Optional Premium sealed, maintenance free lead acid batteries have -40°C to +80°C operating range and useful life of 8-12 years @ +25°C ambient.
• Included Lithium Iron Phosphate batteries (as shown in units with "LiFe" model suffix) have -20°C to +60°C operating range and useful life of 8-10 years @ +25°C ambient, but are much lighter than lead acid batteries and offer about twice the battery run time in the same volume battery pack.
Note:
External batteries available on all models if increased run time is required – up to 24 hours. External battery drawer typically 2 – 4 U depending on requirements.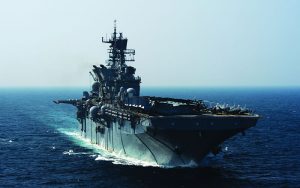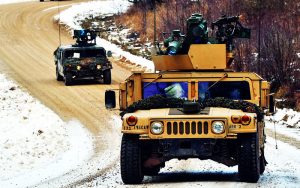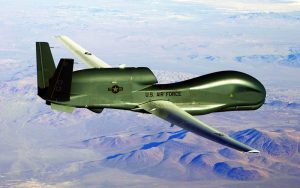 Nova Electric True Online GRSLPFC-Series Ultra Lightweight UPS Systems