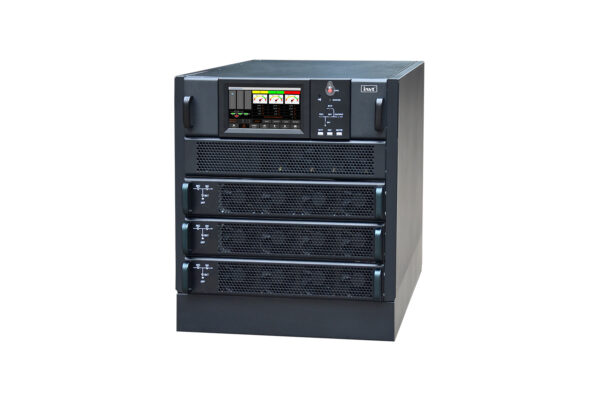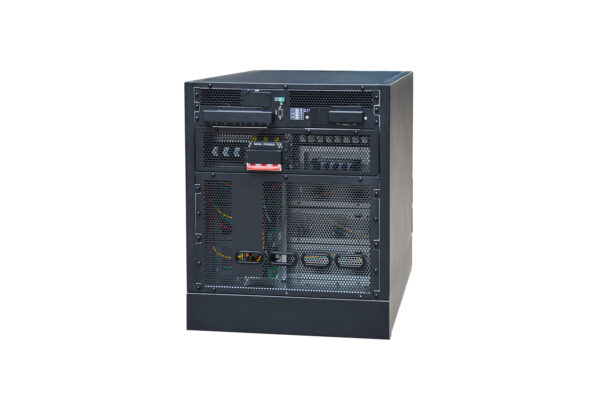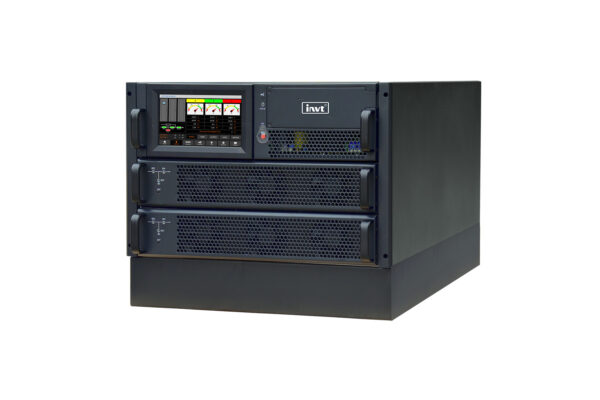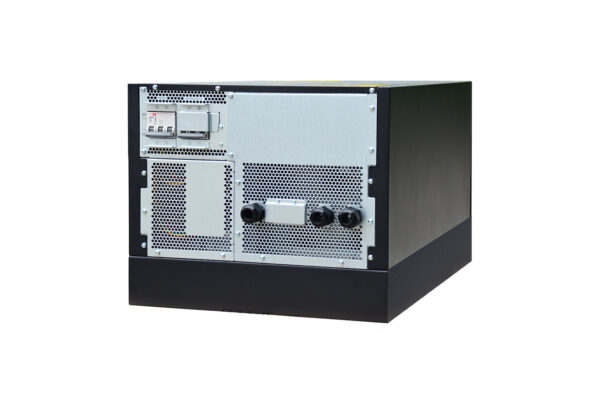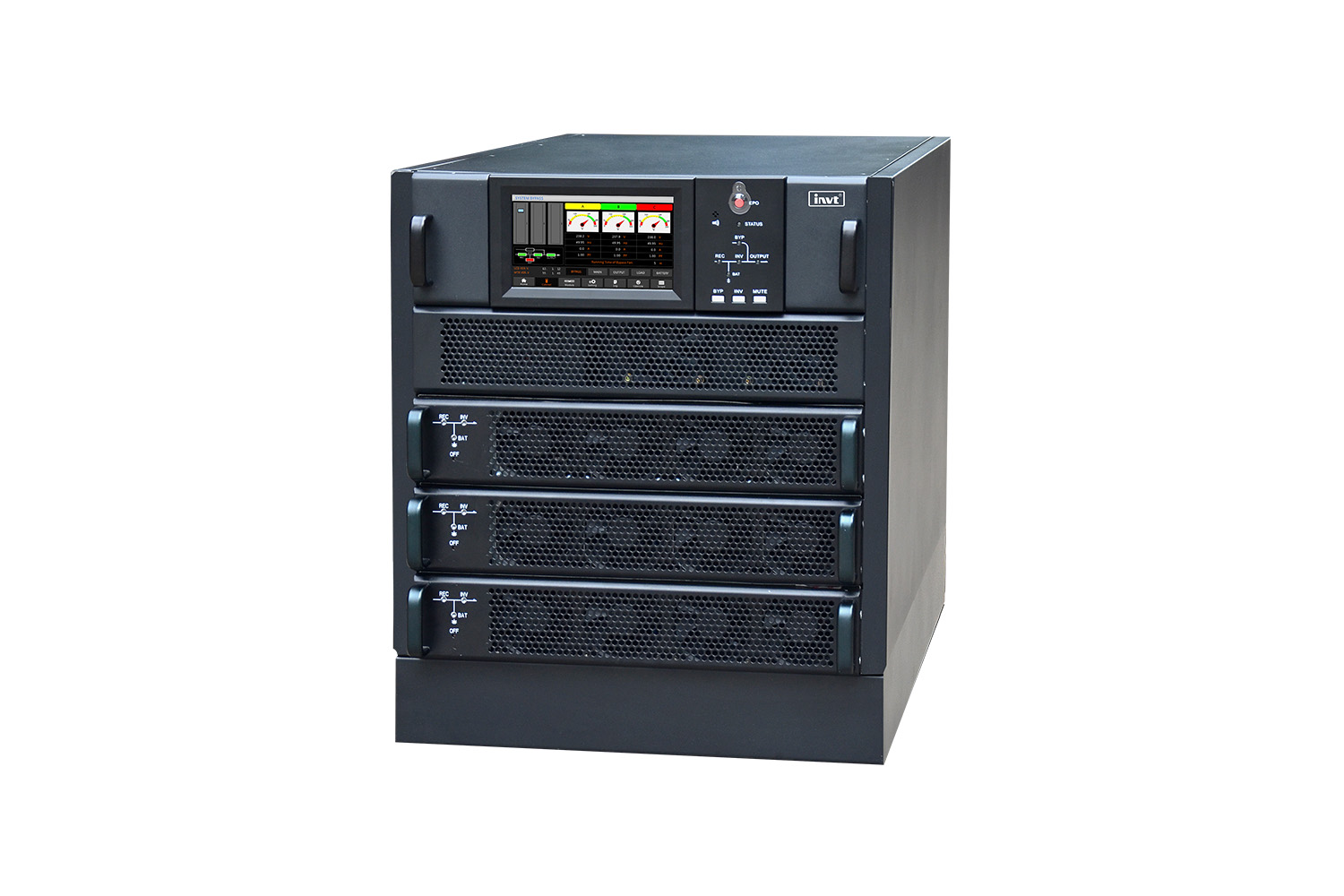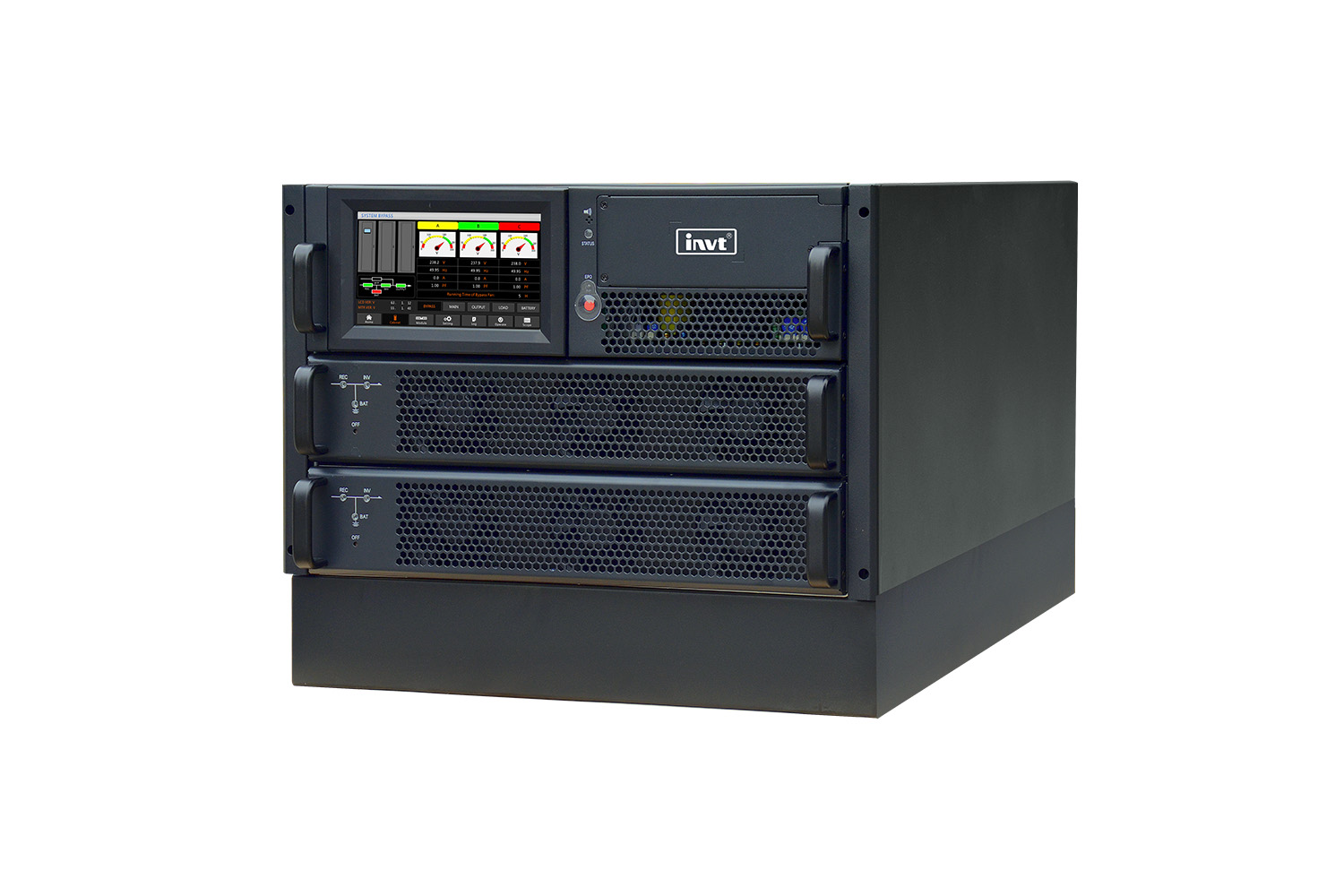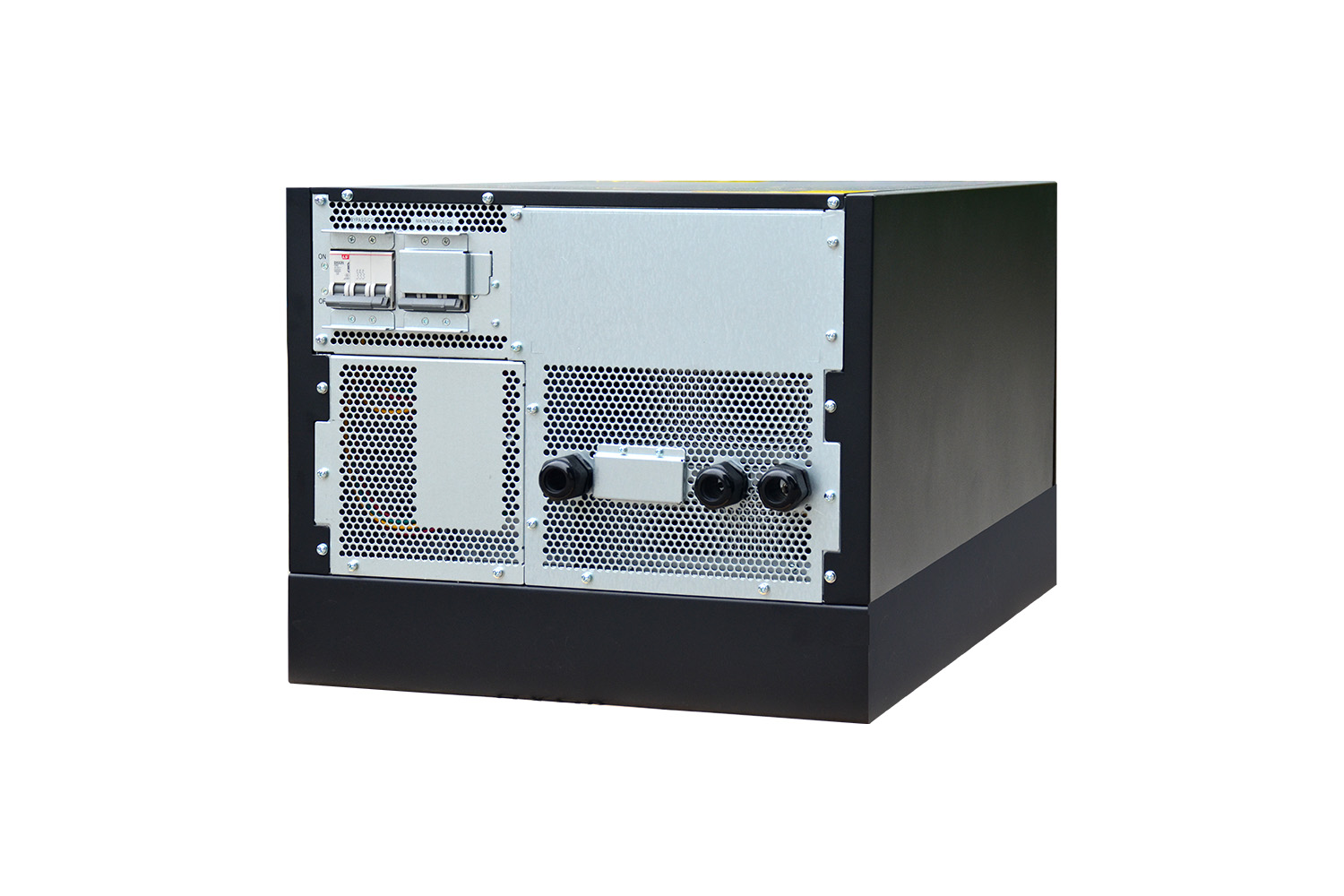 NEDM Series 10-30 KW True Online COTS UPS
19″ Rack Mount Chassis or Freestanding Configurations
Lightweight Design
Power Factor Corrected
7″ Color LCD Touch Screen Interface
Configurable for Three-Phase Input and Three-Phase Output
Configurable for Three-Phase Input and Single-Phase Output
Configurable for Single-Phase Input and Three-Phase Output
Configurable for Single-Phase Input and Single-Phase Output
Static Bypass Included
Double-Conversion UPS Systems
Rack-Mount, Double-Conversion UPS Systems
True Online UPS Technology
Compare
Compare
Description
Models
Data Sheets
Description
Nova Electric's NEDM Series double conversion True Online UPS is fully convertible and can ordered in freestanding or rack mount configurations.  Two-bay model NEDM11-20K-120/208  utilizes up to two 2U NEPD-10K-120/208 UPS modules rated to 10 KW each, allowing 10 KW (single module) or 10 KW N+1 (two module) operation. When rack mounted, this unit can be supplied with up to three 3U tall (24″ deep) battery drawers: One battery drawer will provide 2,815 watts load for 20 minutes, two battery drawers will provide 5630 watts for 20 minutes, and three battery drawers will provide XXXX watts for 20 minutes.
The fully convertible design allows this UPS to be configured as follows:
Three phase input and output
Single phase input and output
Three Phase input and single phase output (with derating to 60%)
Single phase input and three phase output (with derating to 60%)
This UPS offers many advanced features including input active power factor correction, Smart Sleep function, Self Aging mode, and a 7″ color touch screen interface.
Typical Applications Include:
Internet Data Centers
Utility Applications
Network Servers and Work Stations
Control Systems
Communication Systems
Office Applications
Rugged Industrial Applications
Please note: For 19″ rack mount configuration, mounting rails should be used above and below the UPS chassis for proper support. The 19″ rack mount battery drawers must be mounted with slide rails.
MODEL
NEDM11-30K-120/208
NEDM11-20K-120/208
Capacity
30kVA/30kW

(Note: When configured for three-phase input / single-phase output, or single-phase input / three phase output, derate power to 60% of nominal.)
20kVA/20kW

(Note: When configured for three-phase input / single-phase output, or single-phase input / three phase output, derate power to 60% of nominal.)
Power module
NEPDX-10K-120/208
NEPDX-10K-120/208
INPUT
Phase
3 Phase + Neutral + Ground (120/208 VAC)
Voltage range
188~260Vac (Line-Line),full load; 125V~187Vac (Line-Line),load derated linearly
Frequency range
40Hz-70Hz
Power factor
>0.99
THDi
THDi<4% @ 100% linear load
OUTPUT
Voltage
120/208 VAC
Voltage regulation
±1% for balance load; ±1.5% for unbalance load
Power factor
0.8 Lead to 0.8 Lag
THD-V
THD<1% (linear load ), THD<5.5% (non-linear load)
Load crest factor
Up to 3:1
Overload capability
110% for 10 min; 125% for 1 min; 150% for 30 s; >150% for 200ms
BATTERY
Voltage
240 VDC with Centertap
Charge power
20%*System KW
Charge voltage precision
±1%
SYSTEM
System efficiency
Normal mode:93%; ECO mode:98%; Battery mode:92.5%
Display
7.0" color touch screen LCD + LED + Keyboard
IP class
IP20
Interface
Standard: RS232, RS485, Dry contacts; Optional: SNMP card
Operation/Storage temperature
0-40℃/- 40-70℃
Relative humidity
0-95% (non-condensing)
Noise
58dB @ full load, 52dB @ 45% load (1 meter away)
PHYSICAL WEIGHT (lbs / kg)
Cabinet
114.2 / 52
92.4 / 42
Power Module
35.2 / 16
PHYSICAL DIMENSIONS (W*D*H) (in / mm)
Cabinet
19 x 29.6 x 22.6 in / 485 x 751 x 575 mm - (11U)
19 x 27.4 x 15.7 in / 485 x 697 x 398 - (7U)
Power Module
17.2 x 23.2 x 3.4 in / 436 x 590 x 85 - (2U)