Custom Inverters (Modular & Portable)
Custom Frequency Converters
Water Cooled Power Systems
Custom UPS
Nova Electric's plant in Bergenfield , NJ includes all necessary facilities for the complete design, manufacturing, and testing of Rugged Custom Power Supplies, including: engineering R&D labs, printed circuit board stuffing and wiring harness stations, subassembly and transformer manufacturing, final assembly, and environmental and electrical testing. An in-house machine shop serves to produce customized sheet metal quickly and accurately. Having all facets of the design and production of our Rugged Power Sources under one roof ensures total quality and gives Nova Electric the ability to rapidly customize our standard Rugged Power Sources as required. Depending on the application, Nova Electric can collaborate with the DC Power experts at our parent company, Technology Dynamics, to offer extremely advanced customized supplies which have both AC and DC capability. These supplies are usually designed for specific military applications (powering weapons systems in "Fast Attack" submarines or environmental control systems on HMMWVs) and are built to order. Specific areas of expertise in customized supplies include water cooling, high-frequency (lightweight) topology, custom enclosures, and high-power applications. Please contact us with your specific application, so we can offer you a solution to your power conversion requirements!
CUSTOM INVERTERS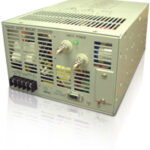 Modular & Portable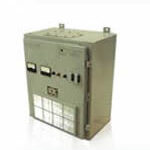 CUSTOM FREQUENCY CONVERTERS
INVERTERS, UPS & FREQUENCY CONVERTERS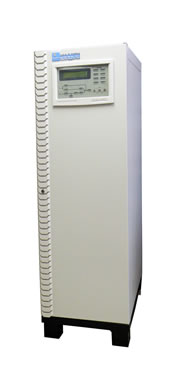 High Power 10 KW to 400 KW
CUSTOM UPS
WATER COOLED POWER SYSTEMS