Nova Electric offers a full line of COTS and MOTS Power Distribution Units (PDU) designed to manage power capacity and functionality for military and harsh environment applications. The same robust construction that characterizes our MIL-STD-810, MIL-S-901, and MIL-STD-167 AC Power Sources applies to our PDUs, which are also available with enhanced filtering to meet MIL-STD-461 and Tempest-Grade requirements.
Our PDU offerings feature a nearly unlimited selection of choices from chassis configurations (rack mount, freestanding, bulkhead mount, wall mount, and more), connector styles, switches, breakers, indicators, and more. We can use an existing baseline product, a modified version of an existing product, or a clean-sheet purpose-built product designed and manufactured to your exact specifications.
Some of the more typical options include:
Single-phase, two-phase, and three-phase
50 Hz, 60Hz and 400Hz – specialty frequencies for rail applications also available
Up to 100 Amp loads and higher
AC-in/AC-out, AC-in/DC-out, DC-in/AC-out, and DC-in/DC-out
Signal conditioning with EMI/RFI filters
Surge protection
Various status indicators
On/Off/EPO control
Remote control and daisy-chain capability with optional SNMP control
NEMA, IEC, and MIL-SPEC connectors
Various chassis designs, finishes, handles
Weatherproof / High-IP Protection construction
Types of PDUs
There are different categories of PDUs. Understanding the differences will help you understand which options may apply to your application.
1U AIRCRAFT-GRADE PDU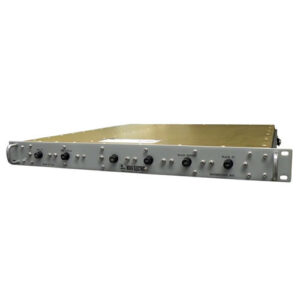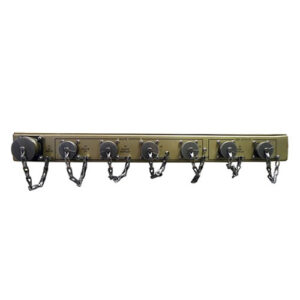 Basic PDU
A basic PDU combines a single power input, a circuit breaker (or fuse), and multiple power outlets in a single enclosure. While similar in function to an office power strip, Nova Electric's PDUs are made of high quality materials and components intended for long service and demanding military environments. They're most often ( but not always) built as 19″ rack-mount enclosures to power several electronic devices as part of a total system. Basic units will typically have NEMA, IEC, or MS type connectors, but can also feature a variety of specialized connectors for military and other harsh environments. Any number of signal, connector, indicator, and circuit options can enhance a basic unit's design.
1U – 12 x 15A DUPLEX MILITARY VEHICLE PDU
Switched PDU
These PDUs add the ability to switch individual or groups of outlets on and off to allow some power management. Switching may be accomplished through controls on the PDU or remotely through dry contacts or network communications. There may also be capability to delay the application of power after a switch is turned on. This allows controlled startup of equipment which may have high surge loads upon power up close to the limit of downstream circuit breakers.
3U MILITARY VEHICLE PDU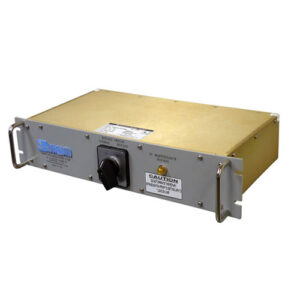 Auto-Transfer Switching PDU
These PDUs are designed to allow a primary and secondary power source to power the entire set of outlets. If the primary source power fails or goes out of tolerance, the secondary source is applied. This is accomplished using high-speed voltage sensing components so that power loss to the outlets is short enough that most equipment will not detect the power drop and remain fully operational during the power transfer. This is typically used for high-availability applications with redundant power systems.
5-20 KVA WALL MOUNT PDU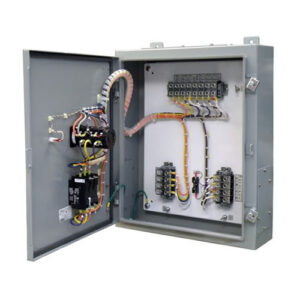 Metered PDU
A metered PDU incorporates the ability to display real-time current draw in Amps by incorporating either digital or analog indicators. This eliminates the guesswork of estimating whether the PDU has the capacity to connect more devices.
Custom outdoor-rated 60KVA PDU with multiple AC and DC inputs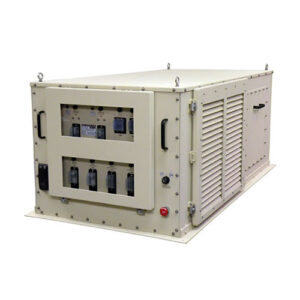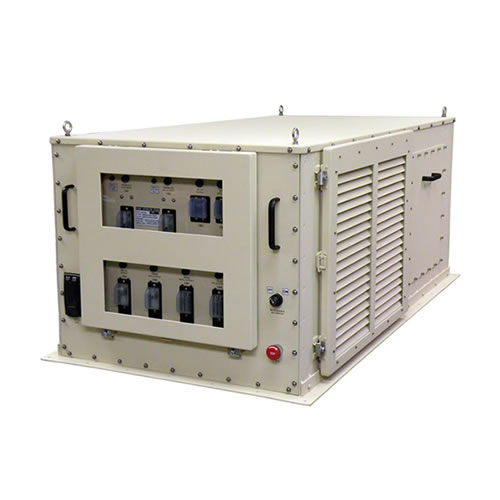 For More Details:
Due to the "built to order" nature of these accessories, we encourage any interested customers to forward us complete details of what they require – electrical and environmental specs, space and weight constraints, quantity required, etc. – so that we may propose the most effective solution. Customers are encouraged to e-mail complete specifications or call to discuss such applications with a project engineer so that we can tailor our solution to your specific needs.