Nova's extensive experience in designing and manufacturing MIL-STD-461 compliant UPSs, DC-AC Inverters, and Frequency Converters allows us to design and build custom EMI filters to customer specifications. Our specialty is filters which attenuate conducted emissions to comply with the CE102 limit of MIL-STD-461.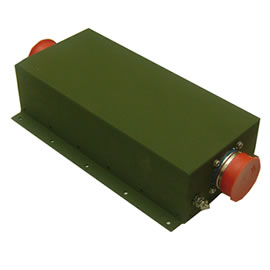 If you find a system-wide outage and have limited space where no catalog commercial filter will work or fit properly, Nova Electric can satisfy the application to your exact requirements. Simply tell us the nature of your outage and to what parameter of MIL-STD-461, as well as any space or weight constraints. We will provide a system solution where nobody else can. Some of our offerings include:
Single phase
Single and double-stage EMI Filters ranging from 20A to 300A, for line voltages of 120VAC, 240VAC and 440VAC single phase.  Insertion loss depends on size, but 40dB at 150KHZ is possible.
Three phase Delta and Wye configuration EMI filters
Nova offers an extensive line of such filters ranging from 20A to 300A for three-phase Delta and Wye configurations.
Custom filters for MIL-STD-461 compliance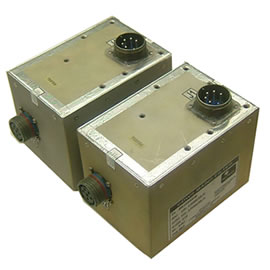 Nova offers  turnkey design and fabrication of custom military-grade encapsulated filters for EMI compliance to the CE102 limit of MIL-STD-461. The process starts with the customer obtaining a scan of the CE102 under the desired operational conditions. If the scan shows outages above the limit, this scan can be used by Nova engineering as a basis for the design of a specialized filter that can attenuate the conducted emissions to within 3-6 DBs below the limit. A prototype of this filter is then constructed for a repeat test to prove that compliance is achieved. The custom filters can be made in specified size, shape, and mounting configurations. They can also be equipped with military connectors (circular MS-Series preferred) for the input and the output.
Compliance to MIL-STD-461 usually requires a multi-stage filters which  achieve 40-80db insertion loss (attenuation) and dampened self-resonations. Often times, these filters contain 3-4 cascaded stages  and dampening networks.  Such filters are usually mounted on the input razor back panel of military racks, becoming the AC power input port to the end product.  Others applications include custom DC input EMI filters for HMMWV powered inverters and DC-DC converters.
Passive Single and Three Phase filters for MIL-STD-461 limit CE101 and MIL-STD-1399 compliance
Nova offers custom filters for low frequency (3rd harmonics and up) in the 100HZ to  14KHZ frequency range. These filters are a multi stage, linear design using passive components. As such, they do not produce any switching noise and can be added externally to systems which lack active PFC (Power Factor Correction) circuitry. The custom filters can be made in freestanding or rack-mount configurations, and are usually equipped with military connectors (circular MS-Series preferred) for the input and the output.
Tempest grade EMI filters
Nova also offers custom designed filters for very high attenuation and very wide frequency ranges. Such filters are often used in IT products (VME, CPCI chassis, printers, ATRs, etc.) and communication equipment.
For More Details:
Due to the "built to order" nature of these accessories, we encourage any interested customers to forward us complete details of what they require – electrical and environmental specs, space and weight constraints, quantity required, etc. – so that we may propose the most effective solution. Customers are encouraged to contact us with complete specifications or call to discuss such applications with a project engineer so that we can tailor our solution to your specific needs. All specifications subject to change without notice.