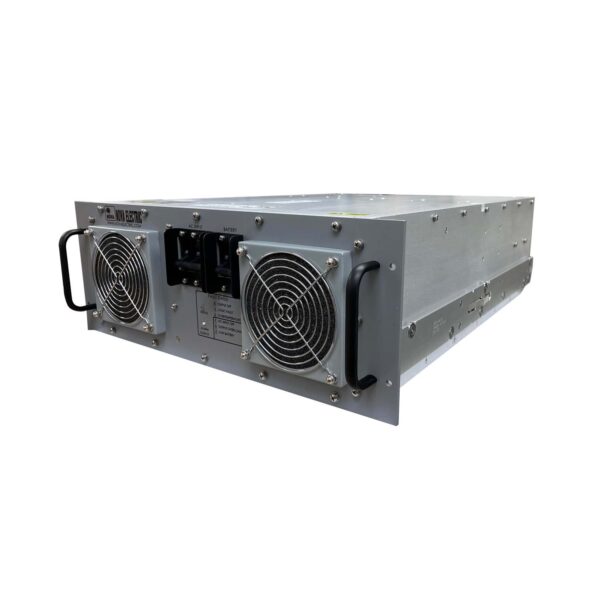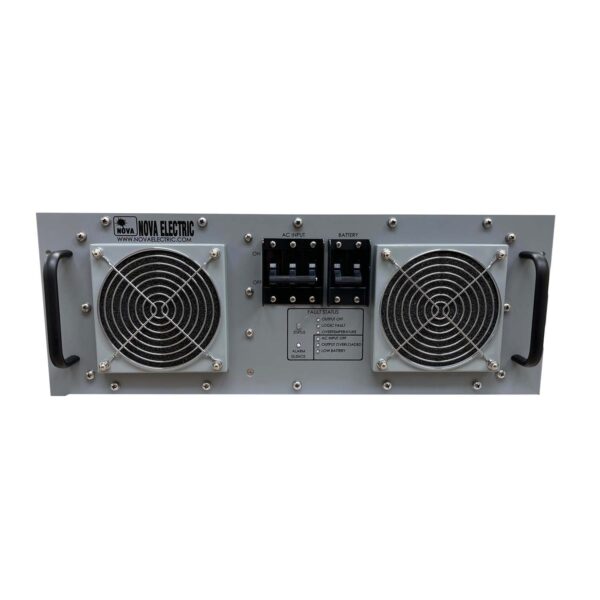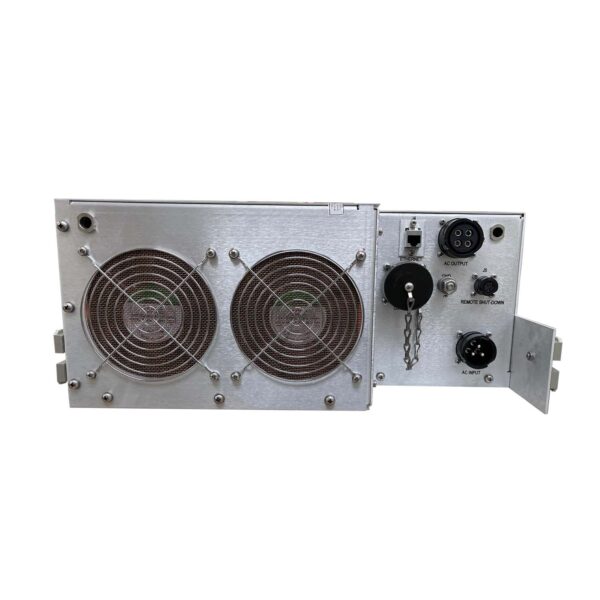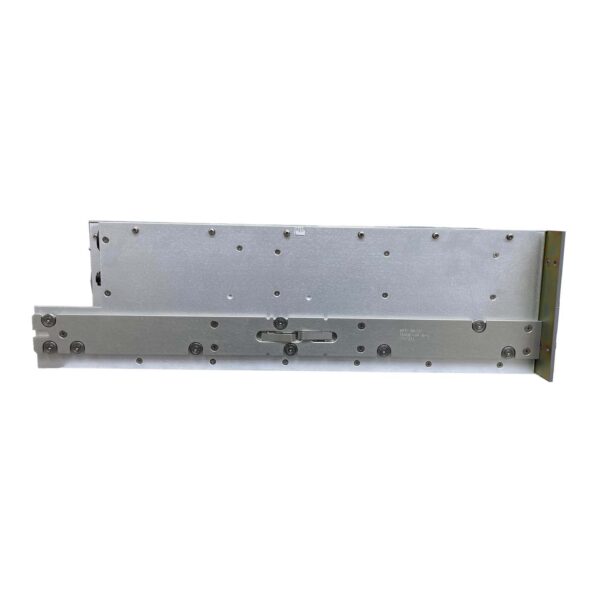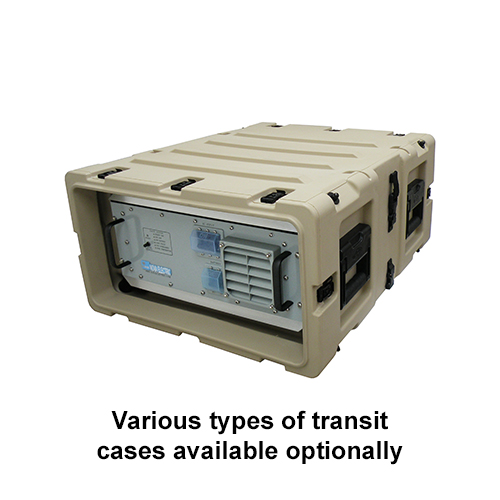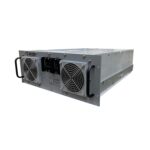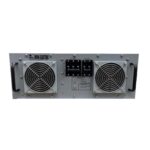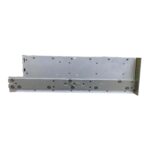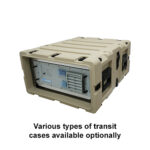 Galaxy Series Ultra Lightweight 2-3 KVA Rugged True Online Naval UPS With Three-Phase PFC Input
Formally Qualified to MIL-STD-1399 and MIL-STD-461
Compliance to MIL-S-901, MIL-STD-810, and MIL-STD-167 Available Optionally
Compact UPS Chassis (4U Tall)
External Battery Chassis (3U Tall)
Premium Long-Life / Wide Temp Batteries
Ultra Lightweight Design
Power Factor Corrected Three-Phase Delta Input
SNMP Communications
True Online UPS Technology
Double-Conversion UPS Systems
Rack-Mount UPS Systems
Rugged UPS System
Military UPS System
Compare
Compare
Description
Models
Specifications
Popular Options
System Compliance
Videos
Data Sheets
Description
WHEN EVERY POUND COUNTS! Nova's Ultra Lightweight Galaxy-Series rugged, True Online UPS systems are high-reliability power sources specifically designed for demanding Naval applications in high shock, vibration, humidity, and EMI environments in compliance to MIL-STD-1399 and MIL-STD-461.
These UPS models utilize True Online technology, offering maximum field-proven reliability for severe environment and high reliability applications such as:
Military Applications: Including Shipboard, Submarine, HMMWV, UAV, Aircraft, Mobile Power Units, Shelters, Transportable Systems, Tactical Systems, Ground Support, and more
Heavy-Duty Industrial Applications
Demanding Commercial Applications
Communications Systems
Standard input is 115 VAC, 60 Hz, three-phase Delta shipboard power, and output is 120 VAC, 60 Hz, single-phase, with up to 3 KVA / 3 KW continuous output power. Separate 3U rack mount battery packs featuring premium Cyclon battery cells provide run time as required, from several minutes to several hours or more. These Cyclon cells are sealed, maintenance-free, and feature -40° to +80°C operating range and a useful life of 8-12 years @ +25°C ambient.
As you'd expect from Nova Electric, variations of this proven design have repeatedly passed formal qualification testing on a variety of military platforms including shipboard, vehicular, and airborne. Models shown on this page have been formally tested to MIL-STD-1399 Section 300B and MIL-STD-461G. Compliance to other MIL-STDs such as MIL-S-901, MIL-STD-810, and MIL-STD-167 is available optionally, either through formal testing at accredited third party laboratories or via similarity to other previously qualified models.
Many communication platforms are supported, including RS232, SNMP, RS485, and CANbus. A multitude of options are available to tailor these units to nearly any application.
Nova Electric's Ultra Lightweight UPS are deployed in countless high profile military programs aboard Naval ships and submarines, and on satellite trailers, mobile shelters, military ground vehicles and aircraft, with a field-proven MTBF exceeding 100,000 hours. These units are the first choice for the world's leading defense contractors including Lockheed Martin, Boeing, Raytheon, General Dynamics, DRS, BAE, all branches of the US Armed Forces, and US allied forces worldwide. Please contact us today for more information.
Partial Model Selection
120 VAC Output Models (400 Hz Input and/or Output optional on all models)
| MODEL | KVA | KW | INPUT | INPUT (Amps) | UPS (Lbs) | RUN TIME | HEIGHT | OUTLINE | VIDEO | |
| --- | --- | --- | --- | --- | --- | --- | --- | --- | --- | --- |
| GRSLPFC11-3K60-115(D)-120-4U | 3 | 3 | 115 VAC, 60 Hz, Three-Phase Delta | 19.5A | 60 | 15 min @ 3 KW using 1x 3U External Battery Pack | 4U | | | QUOTE |
| GRSLPFC11-2K60-115(D)-120-4U | 2 | 2 | 115 VAC, 60 Hz, Three-Phase Delta | 14.5A | 60 | 30 min @ 2 KW using 1x 3U External Battery Pack | 4U | | | QUOTE |
ELECTRICAL
Input Voltage: 115 VAC, Three-Phase Delta
AC Output Voltage: 120, 208, 220, 230 or 240 VAC (specify)
Frequency: 50 / 60 / 400 Hz. Available
Voltage Regulation: ± 2% NL to FL
Output Frequency Regulation: ± 0.5% NL to FL
Harmonic Distortion: 5% THD, 3% typical
Input Power Factor: 0.95 or Better @ half-full load
Efficiency at full load: 80-85% @ full load typical (batteries charged)
Overload:
110% load for 10 minutes
115% load for 5 minutes
120% load for 2 minutes
Connections: MS Connector (mates opt.)
NOMINAL DIMENSIONS
UPS Dimensions: 7″ High x 19″ Wide x 24″ Deep
External Battery Dimensions
5.25" high x 19" wide x 24" deep – Outline Drawing

Note: Additional battery packs available on all models if increased run time is required – up to 24 hours.
ENVIRONMENTAL
UPS Operating Temp.:
-20° to +55°C (Extended ranges optional)
UPS Storage temperature range:
-40° to +71°C (Electronics Only – Batteries are -40° to +80°C)
Humidity: 95% non-condensing per MIL-STD-810. All boards conformal coated with Acrylic MIL-I-46058 Type R.
Elevation:
15,000 Ft. (4,572m) operating;
40,000 ft. (12,192m) non-operating (higher optional)
(For batteries, please follow battery manufacturer instructions regarding recommended elevation parameters.)
Shock:
20g, 11 mS half sinewave – Designed to meet MIL-STD-810
Audible Noise:
Less than 55 dbA at 5 ft.
Batteries: Premium sealed, maintenance free Cyclon cells have -40 to +80C operating range and useful life of 8-12 years @ +25C ambient.
Note: Run time shown using Premium Cyclon batteries. For best results, batteries must be kept at 25 degrees Celsius ambient temperature. Extreme low temperatures will result in reduced run time, while extreme high temperatures result in significantly reduced battery lifespan. For more information, please read our Application Note –
MTBF: 100,000+ hours per field data @ +25C Ambient Ground-Fixed
MTTR: 30 minutes by qualified personnel
STANDARD REMOTE CONTACTS / COMMUNICATIONS
SNMP V1.0 standard via CAT-5 Connector – V2.0 or 3.0 optional
Major Alarm: Logic Fault, Low Battery, OT, UPS Overloaded.
Minor Alarm: Utility Off
RS 232 (Available-Optional) Via DB 9 Connector
Alarm Contacts (Available-Optional)
STANDARD FRONT PANEL DIAGNOSTICS
Status (Red / Green)
UPS Off (Red)
Logic Fault (Red)
Low Battery (Red)
Over Temperature (Red)
Load on Utility (Red) with optional transfer switch
MS Connector Mates and Multiple Output Outlets
Chassis Slide Guides
Additional Run Time via External Batteries
400 Hz Input and / or Output
CAD Free Connectors
Non-PVC wiring
High IP Protection for front / rear panels
AUX DC Outputs
Shock Pins and Receptacles
MIL-STD-1399 Section 300B: For Type I apparatus
Voltage and Frequency Tolerance Test
Voltage and Frequency Transient Tolerance and Recovery Test
Voltage Spike Test
Emergency Condition Test
Grounding Test
Voltage and Frequency Modulation Test
Simulated Human Body Leakage Test for Personnel Safety
MIL-STD-461G:
CE102, Conducted Emissions, Radio Frequency Potential, Power Leads
CS114, Conducted Susceptibility, Bulk Cable Injection
CS118, Personnel Borne Electrostatic Discharge
RE102, Radiated Emissions, Electric Field
RS103, Radiated Susceptibility, Electric Field
Internal EMI Reduction Package to meet MIL-STD-461: The Ultra Lightweight UPS Systems shown herein are designed to comply with the requirements of MIL-STD-461G using shielded input, output, and data cables. Test data to other revisions of MIL-STD-461 is available for select models. (If the input and output cables are not shielded, additional filtering may be required for full compliance to MIL-STD-461.)
Please note: Not all models and choices of input voltages and output voltages shown in the model chart have been formally tested for each of the following MIL-STD-461G parameters shown below. In such cases, Nova cannot guarantee full compliance without a formal testing program for your specific UPS configuration, available optionally. Please consult the factory for details.
Additional Ruggedization: The UPS System's construction is extremely robust, and ruggedized throughout. All components and modules within the unit are mounted using additional steel brackets and heavy-duty stainless-steel hardware, which is then further secured using Loctite and RTV where required. All boards are conformal-coated (Acrylic MIL-I-46058 Type R) for maximum resistance to potential condensation and fungus growth. Formal testing to MIL-S-901, MIL-STD-810, MIL-STD-167, and other environmental standards is optional.
Galaxy Series Ultra Lightweight 2-3 KVA Rugged True Online Naval UPS With Three-Phase PFC Input PDF Data Sheet